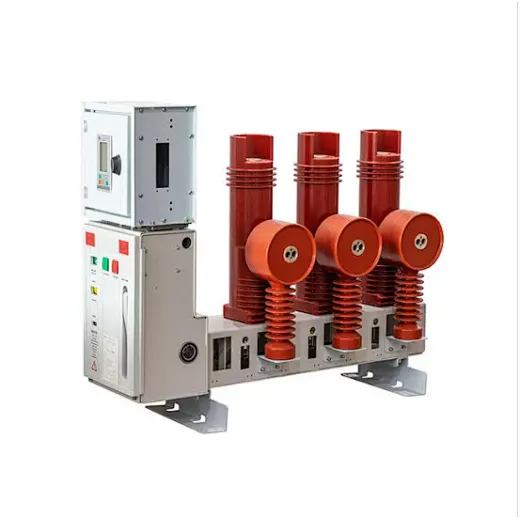 VD4 Vacuum Circuit Breaker VCB
009
VD4 5KV Vacuum Circuit Breaker VCB is designed for medium voltage switchgear applications and provides reliable and efficient protection for power grids and industrial settings.
The China VD4 series vacuum circuit-breakers are devices for indoor switchgear installation. Please contact ROCKWILL for special installation requirements. VD4-R series medium voltage vacuum circuit breakers with lateral operating mechanism for indoor installation feature the separate pole construction technique. Each pole houses a vacuum interrupter which is encased in the resin when the cylinder is moulded thanks to a special manufacturing process. This construction method protects the vacuum interrupter from shock, pollution and condensation.
The operating mechanism is the trip-free stored energy type with independent opening and closing regardless of the operator's action. The operating mechanism is widely used in all VD4-R series circuit-breakers with frontal control.
The circuit-breaker can be remote controlled when fitted with dedicated electrical accessories (gearmotor, opening and closing release).
The operating mechanism, the three poles and the current sensors (if provided) are installed on a metal frame without wheels. The construction is particularly compact, sturdy and of limited weight.
VD4-R series circuit-breakers with lateral operating mechanisms are life-long sealed pressure devices.(Standards IEC 62271-100)